The Lamp Memory Care Center is a 28 bed Alzheimers/Dementia residential care facility in Lisbon, Maine. Lisbon was originally a farming community, and later the water power from the streams was used for manufacturing. It is now a quiet bedroom community for Lewiston, Auburn and Portland. It is famous for the Annual Moxie Festival held every July. Lewiston is within easy access, and is home to Central Maine Medical Center as well as shopping, and so much more!
64 Lisbon Street
Lisbon, ME 04250
207-353-4318

We strive to make sure every resident at The Lamp Memory Care Center enjoys the highest level of comfort. From well-appointed bedrooms, dining areas, living rooms and lounges, each space is carefully designed to meet our residents' physical and emotional needs.
FOR OUR RESIDENTS' COMFORT AND CONVENIENCE, WE PROVIDE:
Local transportation
Dietary services
Housekeeping
Laundry
Activities > Click Here to View The Lamp's Activity Calendar

The success of every aspect of living at a DLTC Healthcare facility is determined by our people. From the front line people who care for our residents every day to our essential support team that ensures the facilities are safe, clean and comfortable, every staff member is held to the highest standard. Our dedicated staff and services reflect a commitment to meeting the special physical, emotional, social and spiritual needs of our residents.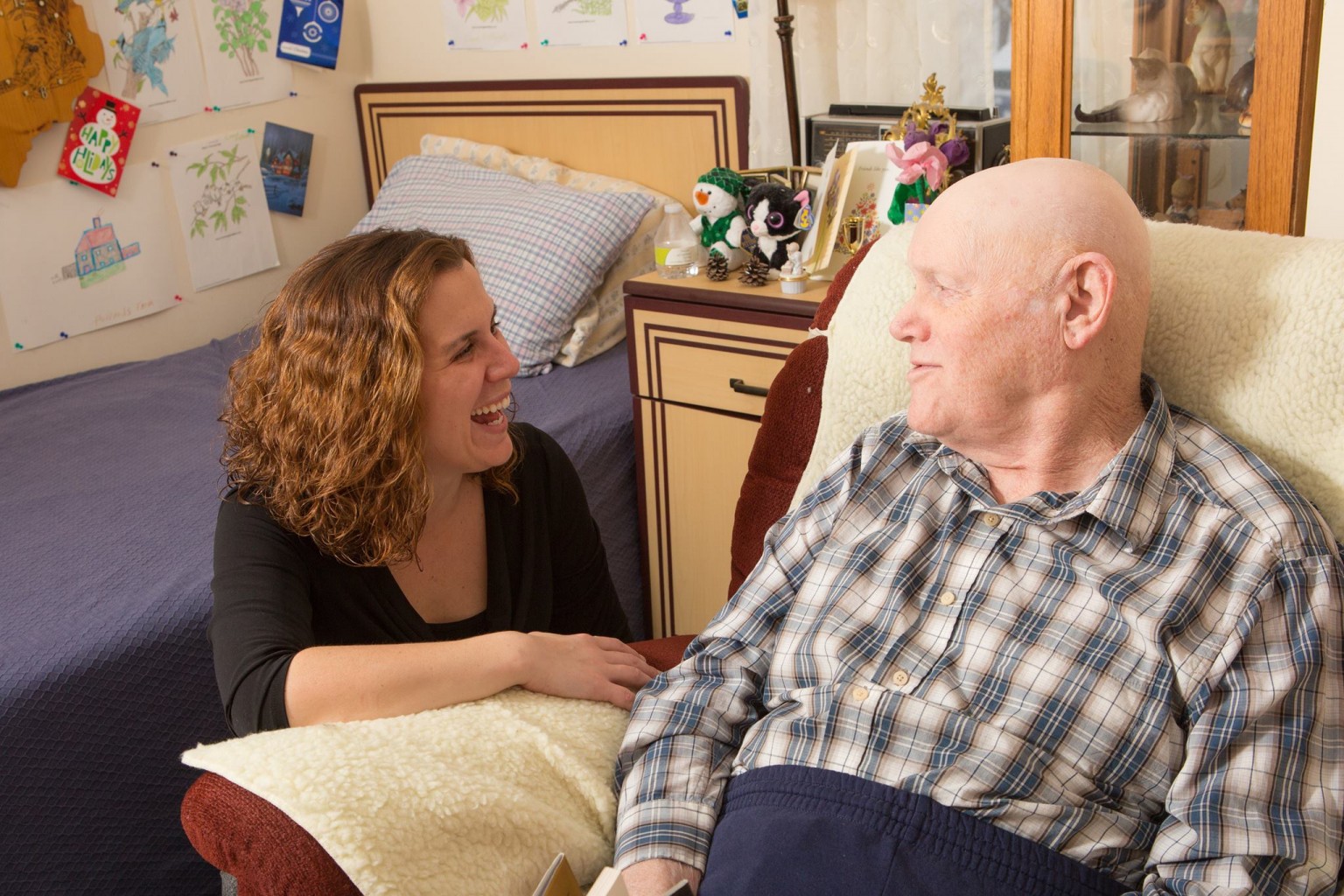 "Virtual reality brings once in a lifetime experience to Maine dementia patients"
        by Lauren Healy, WGME | May 22nd 2019
"LISBON (WGME) — Lamp Memory Care Center in Lisbon is a Stage 4 dementia facility and the first in the state to implement virtual reality as part of their weekly routine.
Recreational therapist Carrie Wilson started to do her research, and found virtual reality helps dementia patients significantly.
"Being able to use virtual reality as a therapy tool to be the first go to rather than a medication when residents are showing signs of agitation, depression and anxiety," says Carrie Wilson.
Not only does virtual reality help reduce the use of medications, but Wilson says it helps nonverbal residents communicate and keeps them calm.
"We had a resident one time that was exit seeking. We watched a two-minute video and he was fine for the rest of his shift which was another 7 hours," says Wilson.
The virtual reality company "MYND VR" is based out of Texas.
Their staff flew to Maine to train Wilson and a few others on how to use the goggles and how to give residents the best experience.
They also practiced safety measures and how to react in certain situations.
"I can immediately stop the video or I can engage with them like can you see the mountain lion on the left, oh what do you think of that cat." says Wilson.
28 residents have tested out the technology.
There are five headsets, five phones and six different categories of video from travel, to nature scenes and even pets.
"I really think it helps a lot of people and it's unique in the sense that it's an activity that multiple functioning levels can do and that's very unique to find," says Wilson.
It's technology Wilson believes has the ability to make an undeniable impact.
"I definitely think there is a lot more to be done and this is just the beginning," says Wilson.
And at the end stage of life, there is only one thing that really matters.
"Because we are at the end stages here, people are like just keep them happy," says Wilson. "
by Lauren Healy, WGME | Wednesday, May 22nd 2019